I am proud to present
2 Day Trading MASTERCLASS
Saturday 17th & Sunday 18th November 2018
 Learning from the BEST:
Trading Processes of Professional Traders
Featuring

Linda Raschke - Tony Sycamore

 & 

Matt Starkey
When:  Saturday 17th November 2018    10 am - 5pm
Sunday 18th November 2018       9 am to approximately 4 pm
Where:  Level 1/36 York St   Sydney NSW 2000
Bonus Gift 1: 3 months of Tony's TechFXTraders' reports (Normally A$165)
Bonus Gift 2: Supertrader Mindset Training (Normally A$ 297)
Bonus Gift 3: 1 Year Subscription to Your Trading Edge Magazine (Normally A$ 107.40)
A$ 990 incl. GST

early bird before 1st November A$ $695 incl. GST
(includes A$569 worth of Bonuses)
[We apologize, but there are only 20 seats available in our boardroom, therefore we can only work with 20 traders]
Every bank or hedge fund trader I ever worked with uses intermarket analysis. Some solely apply the fundamental approach, others combine intermarket analysis with classical technical analysis. 
Working with over 1000 traders over the last decade, I noticed that outside of the institutional circles these gems remain largely unknown.
I was lucky enough to hang out with Linda, Tony and Matt to gain an in-depth insight into what separates those professionals from the retail trader, and it is clear to me what makes them such extraordinary traders, that Linda joined the ranks of Market Wizards and what made Tony and Matt strive for 8 years in the high performance environment of the Goldman Sachs Prop Desk. 
What you will learn: 
Tony and Matt will be sharing the Trading Strategies that they used in their capacity as institutional traders and still use for their personal accounts. 
I will be sharing insights into how the Mindset of a typical retail trader vastly differs from the Mindset of a successful Institutional Trader. 
You will learn how seemingly unrelated markets are in fact correlated, and how bank and hedge fund traders apply intermarket analysis to gain better insights into market movements. You will learn what triggers they look out for, how world events impact the market and how they would expect the market to react to these conditions.  Knowing what opportunities they can create that will in turn support better trading outcomes.
I also made sure to leave time for Q and A, when you will be able to ask the questions that will help you with your trading.
As a bonus, I will teach  you how the mindset of institutional traders largely differ from retail traders; and more importantly how you can emulate their mindset for yourself. 
At the end of this training day you will have an insight into how institutional traders like Tony and Matt create sustainable replicable trading processes to ensure their trading business is sustainable and profitable over the long term. They will not only share inspiring trading stories but also impart priceless tips and tricks they picked up trading with some of the world's best traders in the Pits of the Sydney Futures Exchange, the Goldman Sachs Prop Desk, and other institutions.
Program
 Saturday 17th November
10.00 am - 11.00 pm:  Mandi - How to Set Yourself Up For Trading Success
11.00 am - 1.30 pm:  Tony Sycamore:  Advanced Trading Strategies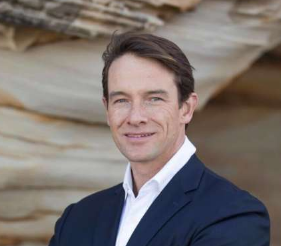 Tony will introduce three advanced trading tools he integrates within the discretionary traders framework. He will demonstrate the benefits of incorporating Seasonal Patterns as well as Positioning data into your market overview and how he trades and navigates News and Fundamentals, and how he puts it all together into a discretionary trading framework.
1.30 pm - 2.30 pm                    Lunch 
2.30 am - 5.00pm   Matt Starkey: Exploiting Opportunities in the FX&Futures  Market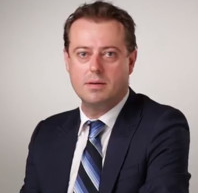 Matt will be revealing his quantitative and qualitative strategies interpreting the big drivers in the markets, which provides him a more sophisticated and superior outlook on the markets. He will teach you how not to sell too early and buy too late by helping you to better understand the rational of a market selling off or charging ahead.
Sunday 18th November 2018
                                                 9.00 am - 11.30 am   Linda Raschke: Trading Process (live streamed from the US)


Trading process includes everything from initial homework and preparation, mental state, execution and trade management and a host of other factors so important to developing consistency and minimizing unforced errors while trading. Linda will go through what her trading process is for both discretionary and systematic trading, helpful tips about avoiding common mistakes, eliminating distractions and staying confident yet flexible. Any approach must be simple and streamlined and balanced! Traders fail not from lack of knowledge but from holes in their process!
1 1.30pm - 12.30 pm                    Lunch 
12.30 pm - 3.00 pm      Mandi: The Mindset of Institutional Traders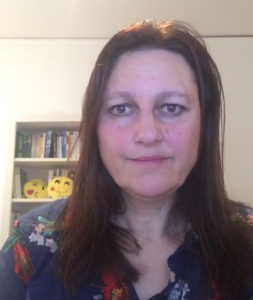 After profiling 100s of traders over the last 5 years it has become apparent to me how the mindset of an institutional trader is vastly different to that of a retail trader. In this session I will share with you how these professional traders think and feel and why they find it easier to be patient and disciplined, cutting their losses short and letting their profits run.
3.00 pm - approximately 4 pm      Practice and Question Time
You Will Love This Training, If.. 
You have been trading for at least 2 years and have a solid understanding of technical analysis

You want to expand your knowledge base and get to the next level

You want to take your Forex and Index Futures such as DAX and Nikkei

You want to learn what the terms of the respective markets you trade are

You want to learn how to overlay intermarket Market Relationships and cycles with Technical Analysis

Overview of how the inter-bank market operates, transacts, and how you the retail trader can benefit.

Discover the real tools the professionals use to trade the market.
No matter if you are a retail trader or a professional, if you are still finding your way to trading success or already make a good income from trading, this amazing opportunity to learn from some of the industries great trading experts.
About Linda, Tony and Matt
To Learn more about Linda, check out her profile on Linked in https://www.linkedin.com/in/linda-bradford-raschke-b290305
Follow Linda on twitter https://twitter.com/LindaRaschke
To Learn more about Tony, check out his profile on Linked in https://www.linkedin.com/in/tony-sycamore/
Follow Tony on twitter https://twitter.com/Tony_Sycamore
To Learn more about Matt, check out his profile on Linked in https://www.linkedin.com/in/matt-starkey-9a844334/
Follow Matt on twitter https://twitter.com/alphahub
If you have questions you can email us or reserve your seat here