IF YOU HAD THE OPPORTUNITY TO ASK SOME OF THE WORLD'S BEST TRADERS ANY TRADING QUESTION, WHAT WOULD YOU ASK? 
This Training Offers Traders The Opportunity To Learn From R E A L  Professional Traders How To Succeed In Trading
Breakthrough

To Trading Success


Attend in Person (Sydney) or Live Stream from anywhere in the World
"If trading … is a source of anxiety, fear, frustration, depression or anger something is wrong… You have to enjoy trading, because if trading is a source of negative emotions you have probably already lost the game…"   Jack Schwager – The New Market Wizards'
Are you struggling with

trading consistency

? 
Finding it hard to

stick to your rules

?
Achieve strings of profitable days only to

lose it all and more on one bad day

?
In a nutshell, do you actually know how to trade, maybe you even have a 70 to 80% profit loss ratio, yet at the end of the trading day you still end up in the 

RED

?
Do you wonder what on earth you have to do to break through that invisible wall and even worse: Do you secretly

doubt you will ever 'make it'

?
If these are some of the

pitfalls you are battling

as well, don't feel bad.
YOU ARE NOT ALONE! 
If you are serious about wanting to become a successful full time trader and to finally take charge of your trading results in 2019, then come and spend 2 days with Linda, Tony, Matt and Mandi. We even made sure to keep it affordable.. so there is nothing stopping you .. make it happen!
1-on-1 Support support during the 2 days 

1-on-1 Trading Plan Consultation – bring your trading plan and get feedback from Tony and Matt on how to improve your strategy 

Livestream available for interstate and overseas traders who are not able to travel to Sydney 
"The truth is that once you get down on the trading floor, you find that the traders come from all walks of life. You don't have to be a rocket scientist to be a trader. In fact, some of the best traders whom I knew down on the floor were surf bums. Formal education didn't really seem to have much to do with a person's skill as a trader." 
Linda Raschke (from Jack Schwager – Market Wizards) 
You Might Ask Yourself:  Who Are They And What Are Their Results?
Linda Raschke is a world renown trader trader 
spanning almost four decades 
(featured in Jack Schwager's Market Wizards) with a top notch track record generating over $100 Million  "Trading one day at a time". 
She published the the trader bible of many hedge fund traders Street Smarts, is featured in Market Wizards and will publish her new book Fear and Loathing in the Financial Markets in 2018. 
Tony Sycamore and Matt Starkey were part of the successful Proprietary Trading Team for 8 years in Goldman Sachs Sydney, being mentored and trained by some of the best traders in the world; and now trade their own accounts 
Tony is nowadays a sought after expert, regularly featured on Sky Business News, Your Money Australia, and runs his own Trading Advisory Firm TechFXTraders.
Matt Starkey has continued to trade his private account, training traders and managing funds. His very interesting life story has been featured in the latest Your Trading Edge Magazine and you can read his fascinating story here: Matt Starkey Trader Story October 2018

As you can see, these guys are a wealth of knowledge, experience and wisdom, surviving the highly challenges low of difficult markets and hurdles life just throws at us, and enjoying the exhilarating highs of profitable trading, when everything goes smoothly.
Since spending a lot of time with these three Legends of the Trading World, I (Mandi Pour Rafsendjani) discovered that outside of their professional circles these gems remain largely unknown and am so thrilled to make this available to you, the trading community.  
You Will Love This Training, If.. 
You are full time 

trading professionally

Are a

Broker, Financial Advisor,

 

Fund Manager or Prop Trader

Are an

active trader

with the

goal to leave your job

and

trade full time
No matter if you are a retail trader or a professional, if you are still finding your way to trading success or already make a good income from trading, this is amazing opportunity to learn from some of the industries great trading experts and take your trading to the Next Level, because:
"There are fundamental principles and rules , that if you learn, practice and master them, will significantly improve your odds of creating a sustainable trading business and long lasting financial success." 
Program
 Saturday 17th November
10.00 am – 10.45 pm:  Mandi – How to Set Yourself Up For Trading Success
Tony and Matt will kick off Saturday and share their experiences and trading strategies they learned in the institutional world, and show you how you can apply their methodology in your trading.
11.00 am – 1.30 pm:  Tony Sycamore:  Advanced Trading Strategies 

Tony will introduce three advanced trading tools he integrates within the discretionary traders framework. He will demonstrate the benefits of incorporating Seasonal Patterns as well as Positioning data into your market overview and how he trades and navigates News and Fundamentals, and how he puts it all together into a discretionary trading framework.
1.30 pm – 2.30 pm                    Lunch (provided)
2.30 am – 5.00pm   Matt Starkey: Exploiting Opportunities in the FX&Futures  Market
Matt will be revealing his quantitative and qualitative strategies interpreting the big drivers in the markets, which provides him a more sophisticated and superior outlook on the markets. He will teach you how not to sell too early and buy too late by helping you to better understand the rational of a market selling off or charging ahead.
---
Sunday 18th November 2018
                                                 9.00 am – 11.30 am   Linda Raschke: Trading Process (live streamed from the US)

Linda will live stream from her home in the US, sharing many nuggets of trading wisdom from her over 4 decades in the markets, the ups, the downs, the good, the bad, the ugly. She will share how she managed to always end up on top, and continuously perform at the highest level in various markets without fail even in the face of painful drawdowns and dealing with adversities in life. 
Trading process includes everything from initial homework and preparation, mental state, execution and trade management and a host of other factors so important to developing consistency and minimizing unforced errors while trading. Linda will go through what her trading process is for both discretionary and systematic trading, helpful tips about avoiding common mistakes, eliminating distractions and staying confident yet flexible. Any approach must be simple and streamlined and balanced! Traders fail not from lack of knowledge but from holes in their process!
"I really value the fact that I've learned to trade as a craft. Like any craft, such as piano playing, perfection may be elusive – I'll never play a piece perfectly, and I'll never buy the low and sell the high –  but consistency is achievable if you practice day in and day out." – Linda Raschke
1 1.30pm – 12.30 pm                    Lunch (provided)
12.30 pm – 3.00 pm      Mandi: The Mindset of Professional Traders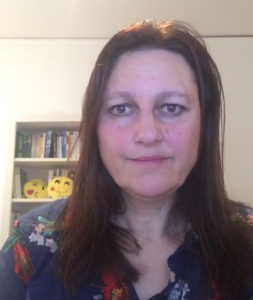 I (Mandi)  will be sharing insights into how the Mindset of a typical retail trader vastly differs from the Mindset of a successful Institutional Trader and how you can emulate their success mindset.
After profiling close to a thousand traders, it has become apparent to me how the mindset of an institutional trader is vastly different to that of a retail trader. In this session I will share with you how these professional traders think and feel and why they find it easier to be patient and disciplined, cutting their losses short and letting their profits run.
3.00 pm – approximately 4 pm      Practice and Question Time
There will also be plenty of time for Q and A, when you will be able to ask the questions that will help you with your own personal trading.
By the end of this training you will
understand how institutional traders like Tony and Matt traded in Goldman Sachs

how Linda created sustainable replicable trading processes to ensure her trading business is sustainable and profitable over the long term, in a nutshell, how she became a world class trader and how you can too. 

get inspiration from success stories of other traders

have a toolbox of priceless tips and tricks, which Linda, Tony and Matt learned by trading with some of the world's best traders in the Pits of the Sydney Futures Exchange, the Philadelphia Exchange, Goldman Sachs Prop Desk, and continued to perform successfully as retail traders.
"Any approach must be simple and streamlined and balanced! Traders fail not from lack of knowledge but from holes in their process!" -Linda Raschke
So:  Are You Ready To Take Charge of Your Trading Results and Make More Profits in 2019?
There are 3 ways for you to attend this training: 
Attend in person in the training room in Sydney A$ 1497 A$990 incl. GST only
(includes A$569 worth of Bonuses and Lunch included)
Can't make it both days? Come to Day 1 or Day 2 only for

A$495

incl. GST 
 (and still receive all the Bonuses)
LiveStream from the comfort of your home from anywhere in the world for 

A$695

 only
Bonus Gift 1

: 3 months of Tony's TechFXTraders' reports (Normally A$165)
Bonus Gift 2

: Supertrader Mindset Video Training (Normally A$ 297) – instant access 
Bonus Gift 3:

 1 Year Subscription to Your Trading Edge Magazine (Normally A$ 107.40) –

instant access
Book Your Spot Now via the Paypal Checkout Button below and Get

Instant Access

to the Super Trader Mindset Video Series and the October 2018 Issue of Your Trading Edge Magazine
Attend Saturday AND Sunday for A$990
[s2Member-PayPal-Button level="*" ccaps="supertrader" desc="Sydney 2 Day Master Class" ps="paypal" lc="" cc="AUD" dg="0″ ns="1″ custom="www.highperformancetrading.com.au" ra="990″ rp="1″ rt="L" rr="BN" image="default" output="button" /]
Attend Saturday OR Sunday for A$495 (and yes, you still receive all the Bonuses!!)
[s2Member-PayPal-Button modify="1″ level="1″ ccaps="supertrader" desc="Sydney 2 Day MasterClass – 1 day option" ps="paypal" lc="" cc="AUD" dg="0″ ns="1″ custom="www.highperformancetrading.com.au" ta="0″ tp="0″ tt="D" ra="495″ rp="1″ rt="L" rr="BN" rrt="" rra="1″ image="default" output="button" /]
Attend via Live Stream for A$695 (and yes, you still receive all the Bonuses!!)
[s2Member-PayPal-Button modify="1″ level="1″ ccaps="supertrader" desc="2 Day MasterClass LiveStream" ps="paypal" lc="" cc="AUD" dg="0″ ns="1″ custom="www.highperformancetrading.com.au" ta="0″ tp="0″ tt="D" ra="0.01″ rp="1″ rt="L" rr="BN" rrt="" rra="1″ image="default" output="button" /]
or if you have questions, contact us via the contact form below
Reserve Your Seat Here
About Linda, Tony and Matt
To Learn more about Linda, check out her profile on Linked in https://www.linkedin.com/in/linda-bradford-raschke-b290305
Follow Linda on twitter https://twitter.com/LindaRaschke
To Learn more about Tony, check out his profile on Linked in https://www.linkedin.com/in/tony-sycamore/
Follow Tony on twitter https://twitter.com/Tony_Sycamore
To Learn more about Matt, check out his profile on Linked in https://www.linkedin.com/in/matt-starkey-9a844334/
Follow Matt on twitter https://twitter.com/alphahub
About me: My name is Mandi Pour Rafsendjani, the owner of High Performance Trading here in Australia.
I am trained and accredited as a fully qualified life coach and NLP Master Trainer. Yet, I believe that nothing and no one can be as great a teacher as life itself. Those who have made it would agree that the journey to becoming a professional trader is more of a marathon run through mountainous terrain than a sprint to the heights of success. My experience in working with countless traders highlighted to me that sometimes all the trading knowledge in the world is still not enough to create profits. With the wisdom of hindsight I can now see that to a large extend learning what it takes to become successful also means learning how to navigate through the pitfalls created by own attitudes and behaviors. I have been on many interviewed and featured (as banner below) all across the globe, helping traders overcome the pitfalls of their trading mindset and improve their trading performance.